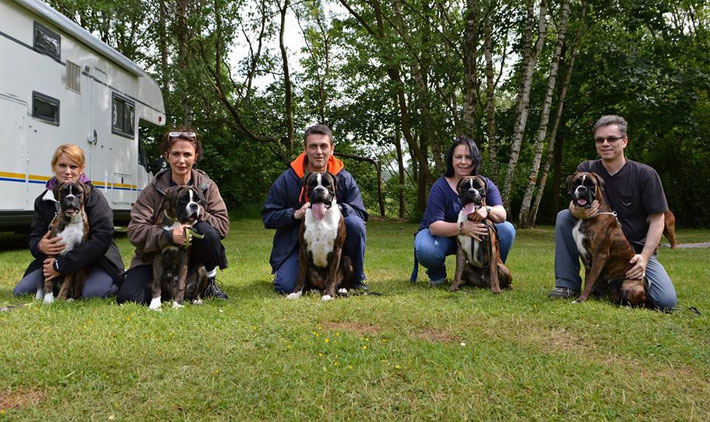 We were happy to meet our boxer family and friends ... from left to right  ... half-sister and half-brother Sorsha Suum Cuique and Siddharta Suum Cuique, daddy Che S.C. Athena's Dream with their owners and Joop Giodoro & Jette Giodoro!!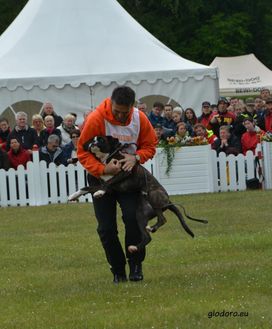 Jette & Joop had not been entered ...
but our half-brother Siddharta Suum Cuique was winning baby class brindle males ... big congrats to Vesna & Saso!!
Daddy Che S.C. Athena's Dream
"Excellent" out of 23 males in working class ...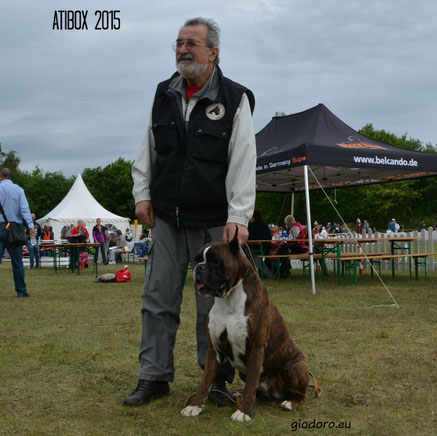 ---